The Lindbergh Kidnapping Hoax
Audio Sources Online

Hear Richard Hauptmann's Statement of Innocence

Charles A Levine Listen to the amazing story of Lindbergh's Jewish competitor , Charles A. Levine; the same Charles Levine who, a year earlier had refused to sell Lindbergh and his St Louis investors Giuseppe Bellanca's " Columbia." This was the only plane considered modern enough to make it safely to Paris but since Levine wanted to choose his own pilot Lindbergh had to return to Missouri without the plane he had hoped to buy for himself. We will never know whether or not this important incident inspired his love for Hitler but it surely was a great disappointment to Lindbergh at the time.
However, the failure to purchase Levine's plane did not hamper Lindbergh's determination and The Spirit of St Louis was finally built - with a swastika in the spinner cap - in San Diego by the Ryan Corp, based upon the Columbia's design. Levine , embroiled in a law suit over who would be the co-pilot, got to Germany 2 weeks too late to win the Trans Atlantic race. He had simply become the world's first Trans Atlantic passenger but to American Jews he was a great hero worthy of many Yiddish songs. Click the hyperlink above (Charles A Levine) to hear the NPR program about Levine. This is surely the most forgotten story in aviation history!
This audio story is a segment of NPR's Yiddish Radio Project .

Listen to Lindbergh, American Isolationist and Nazi Sympathizer, Urges "Neutrality"
Listen to Lindbergh's entire 1941 anti-Semitic Des Moines speech on the History Channel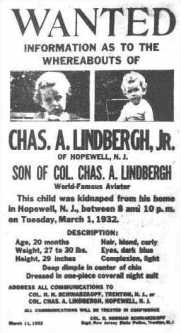 Listen To NPR 's FRESH AIR with TERRY GROSS
INTERVIEWS WITH SCOTT BERG & REEVE LINDBERGH
Terry Gross Interviews A. Scott Berg and Reeve Lindbergh on Fresh Air, September 21, 1998 (40 minutes).

Listen to Part 1
A. Scott Berg talks about the flight, Lindbergh as the first media superstar, Anne Morrow, and the kidnapping.

Listen to Part 2
Berg talks about cameras in the courtroom and Lindbergh's anti-Semitism.

Listen to Part 3
Berg talks about Lindbergh's support for Hitler, his feud with Roosevelt, his conservation efforts and accepting the flaws of our heroes.

Listen to Part 4
Reeve Lingbergh talks about the kidnapping, the loss of her first son, growing up a Lindbergh, flying with Charles and her father's political views.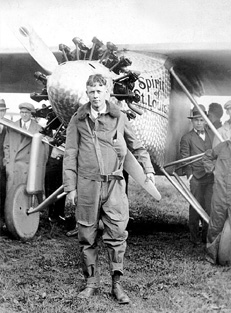 Please visit :

Ronelle Delmont's Lindbergh Kidnapping Hoax (LKH) Forum

Michael Melsky's Lindbergh Kidnapping Discussion Board
ronelle@LindberghKidnappingHoax.com
Directory Books Search Home Transcript Sources
© Copyright Lindbergh Kidnapping Hoax 1998 - 2004