The Lindbergh Kidnapping Hoax
Three Rare Unabridged Vintage Books on One CD
including... JAFSIE TELLS ALL ....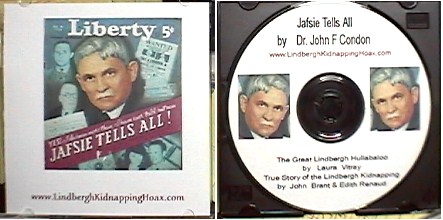 3 RARE BOOKS on ONE CD ROM
PDF file format
One CD ROM includes all 3 of the following unabridged vintage publications :
1) JAFSIE TELLS ALL: Revealing the Inside Story of the Lindbergh / Hauptmann Case
By DR. JOHN F CONDON (see JAFSIE)
1936 245 pages
2) TRUE STORY OF THE LINDBERGH KIDNAPPING
JOHN BRANT & EDITH RENAUD
1932 275 pages
3) THE GREAT LINDBERGH HULLABALOO: An Unorthodox Account
( first book about the case - published before the child's corpse was discovered)
LAURA VITRAY
1932 195 pages
Crime and the Criminal: A Psychiatric Study of the Lindbergh Case
by Dr. Dudley D. Shoenfeld (1936)
PDF format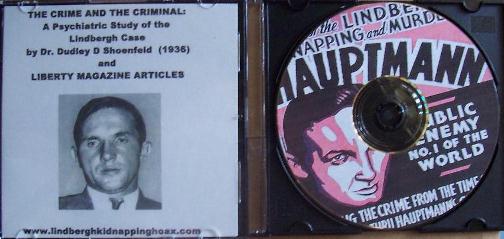 Included on the Shoenfeld CD ROM are the following COMPLETE Liberty Magazine Series:
1. Why I Am Still Investigating the Lindbergh Case
Complete Nine Parts from July & August 1938
by Evalyn Walsh McLean
2. What Was Wrong With the Lindbergh Case?
Complete Sixteen Parts from Jan - May 1938
(click here to read the first few chapters)
3. Fifty Unanswered Questions About the Hauptmann Trial
Liberty Magazine January 4, 1936
by Lou Wedemar
LINDBERGH TRIAL TRANSCRIPT - RARE BOOKS & MAGAZINES
The Complete Hauptmann Trial Transcript - All 4,8000 Pages!
PDF format from Adobe Acrobat Reader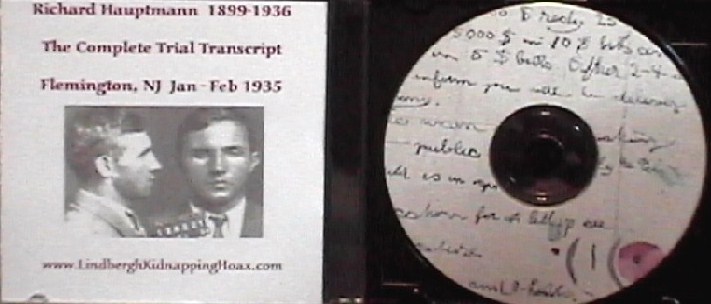 preview INDEX of WITNESSES
Please visit The Lindbergh Kidnapping Hoax Forum
---
© Copyright Lindbergh Kidnapping Hoax 1998 - 2016