The Lindbergh Kidnapping Hoax
AUTOMOBILES IN THE LINDBERGH CASE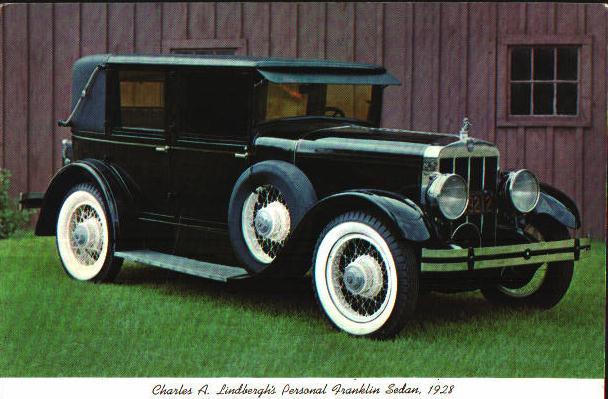 Postcard Photo above (from Ronelle Delmont Collection) depicts Lindbergh's 1928 Personal Franklin Sedan as it was on display at Henry Ford's Greenfield Village Museum in Dearborn, Michigan.
Back of postcard reads "This air cooled "Airman Series" car was presented to Lindbergh following his historic solo flight from new York to Paris in May, 1927"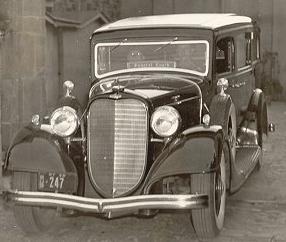 Hearse in photo on the right is carrying Richard Hauptmann's body after his execution at Trenton State Prison on April 3, 1936.

Hauptmann Motor Vehicle Records and Signatures. (pdf)
Photo below: Richard Hauptmann's car.
The following set of photos below are collected from the NJ State Police Museum's Lindbergh Archives.
After Hauptmann's arrest on September 19, 1934 Police examine his car.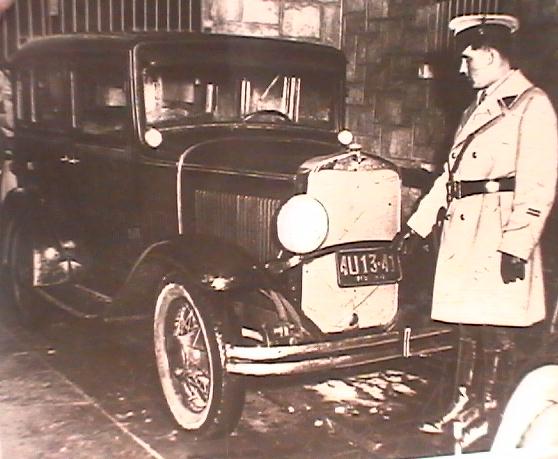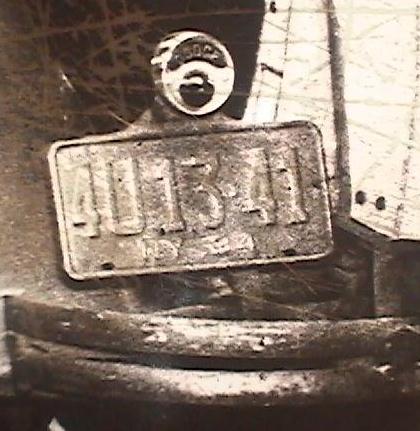 Your interest in the LKH website is appreciated. If you remember to use the Amazon Search Box below, this website will receive a 4% commission on some of your purchases. Thanks!
email: ronelle@LindberghKidnappingHoax.com

Ronelle Delmont's Lindbergh Kidnapping Hoax Forum

Michael Melsky's Lindbergh Kidnapping Discussion Board
© Copyright Lindbergh Kidnapping Hoax 1998 - 2005