The Lindbergh Kidnapping Hoax
Paul Wendel & Ellis Parker
Directory Books Search Home Forum Transcript Sources
11/10/02 WKMG Investigates 3/1/03 WKMG New Evidence 4/1/03 More WKM
by Judge W Dennis Duggan, JFC
Important News! 7/20/03 FORENSIC EVIDENCE REMOVED BY LINDBERGH FAMILY
New! 7/20/03 Lindbergh Archivist Discovers NEW EVIDENCE
Freedom of Information Act - 1368 pages of Lindbergh Files Online Free!
JULY 2003 READ JOHN REISINGER'S BOOK ABOUT PARKER ONLINE
Ellis Parker, a world famous detective, brought to the defense's attention during Hauptmann's appeal that Paul H. Wendel had confessed to the Lindbergh "kidnapping-murder".
More files on this subject to be added soon!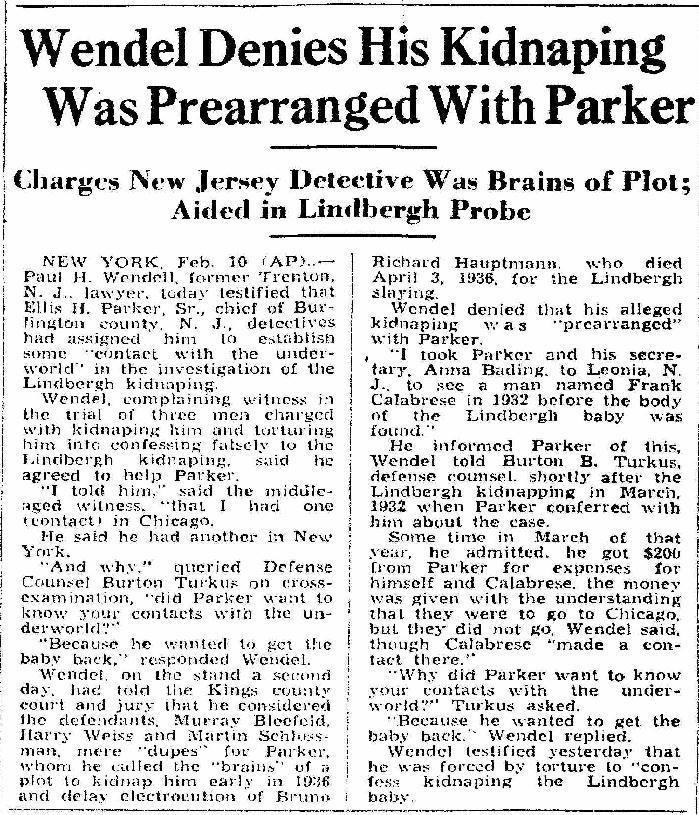 Wendel may have been mentally ill and some people thought Hauptmann could not be executed for the Lindbergh "kidnapping-murder" if another person confessed.
Wendel claimed he had been kidnapped and forced to write a confession of the Lindbergh case. He was innocent, he claimed, and said that Parker was involved.
In late April of 1936, five men were charged with the kidnapping of Wendel.
Harry Bleefeld, Murray Bleefeld, Ellis Parker, Jr., Harry Weiss, and Martin Schlossman.
The elder Parker was also arrested.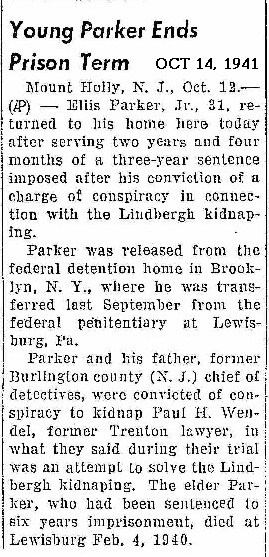 Harry Bleefeld died before his trial. Weiss, Schlossman, and Murry Bleefeld went on trial in 1937 and were sentenced to twenty years imprisonment in Sing Sing for disobeying the newly created Lindbergh Law.
The elder Parker was given six years in jail; the younger Parker three. On February 4, 1940, Ellis Parker, Sr. died of a brain tumor in prison.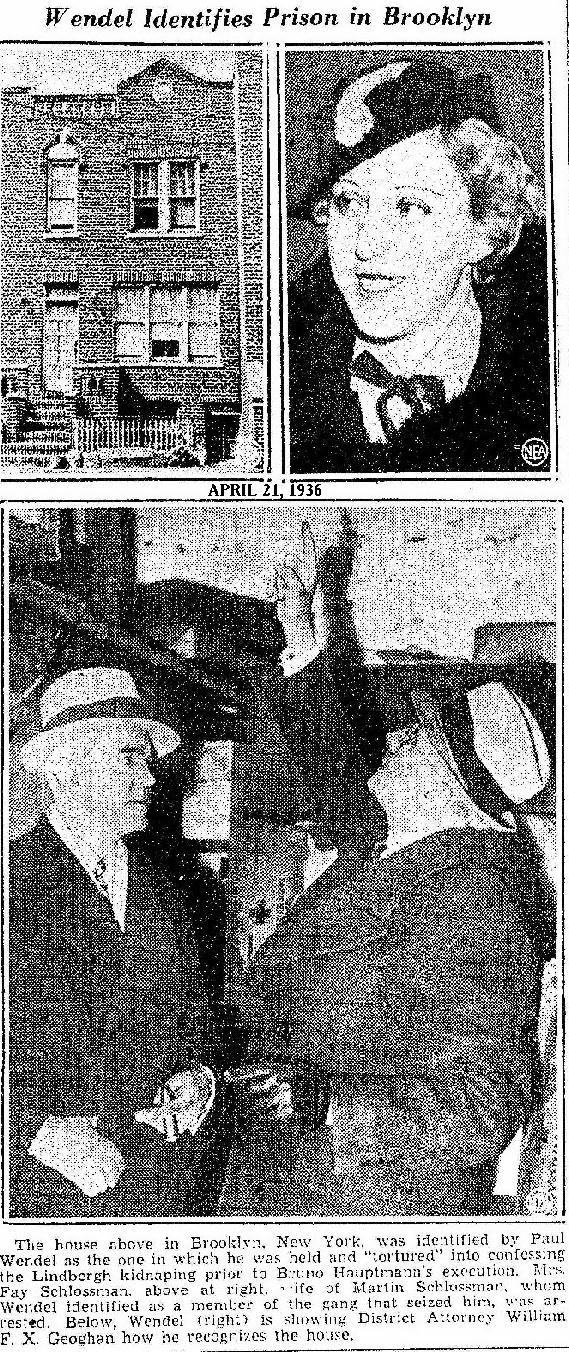 Ronelle Delmont's Lindbergh Kidnapping Hoax (LKH) Forum

Michael Melsky's Lindbergh Kidnapping Discussion Board
ronelle@LindberghKidnappingHoax.com
Books Search Home Transcript Sources
© Copyright Lindbergh Kidnapping Hoax 1998 - 2004